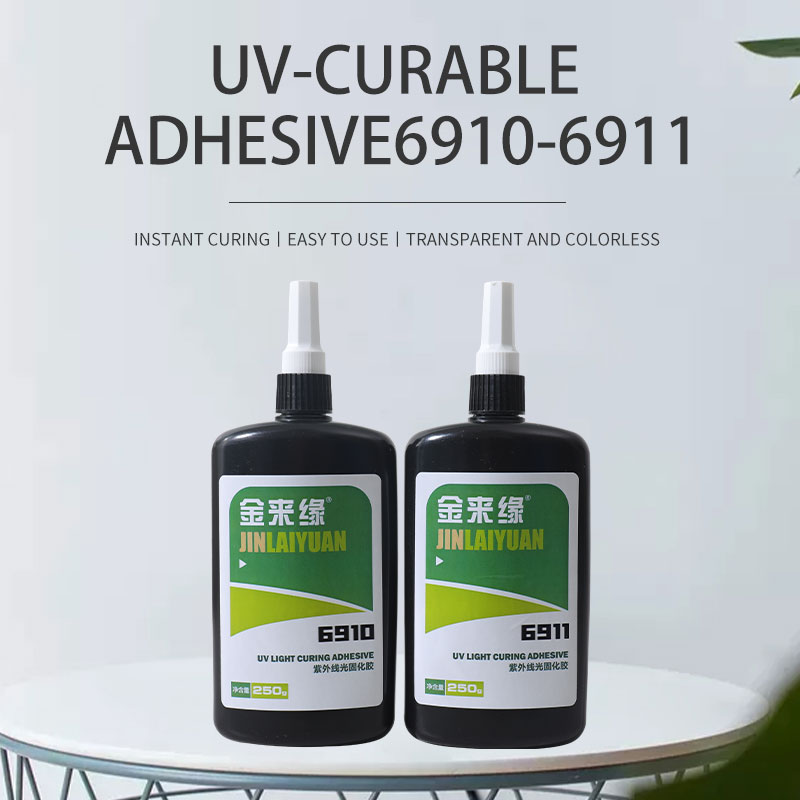 Jinlaiyuan uv curing products (uv adhesive/shadowless adhesive) are widely used in the furniture industry, electronics industry, optical communication industry, electrical industry, handicraft industry, gift industry, decoration and decoration industry, leather industry, automotive industry, instrument industry, printing industry, lighting industry, advertising industry, medical industry, etc., such as 6910 and 6911, with viscosity as low as 15cps, strong permeability, high bonding strength, low shrinkage rate, high transparency, and good weather resistance no marks after repair. Suitable for repairing glass cracks in cars and screens, as well as repairing radioactive cracks in the eyes of cows. The company can also provide products with different characteristics according to customer requirements, such as uv uva or visible light curing, waterproof, dustproof, shockproof, high or low elasticity, different colors, surface curing or non surface curing requirements.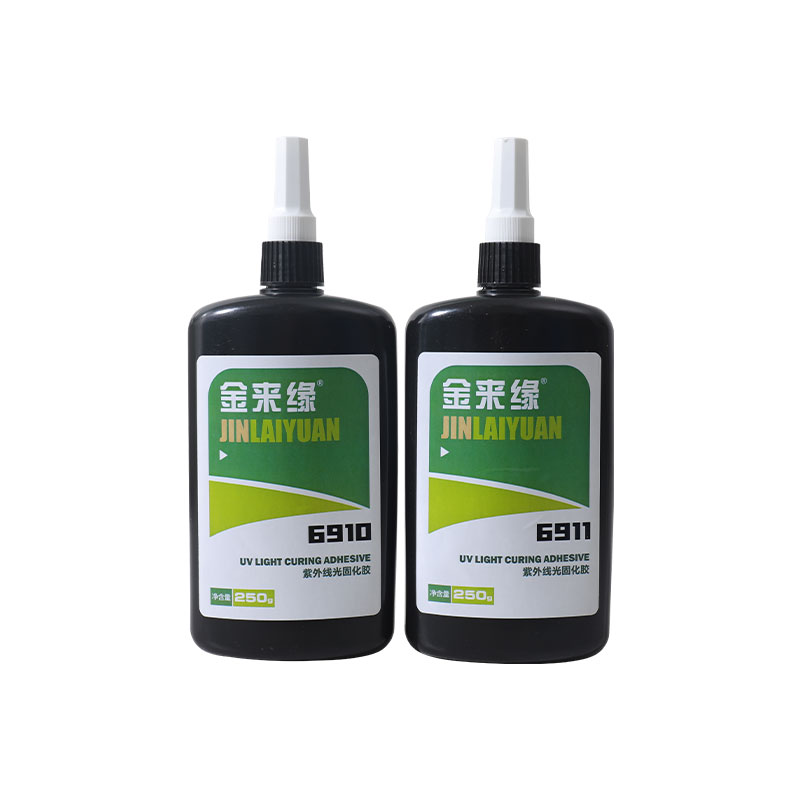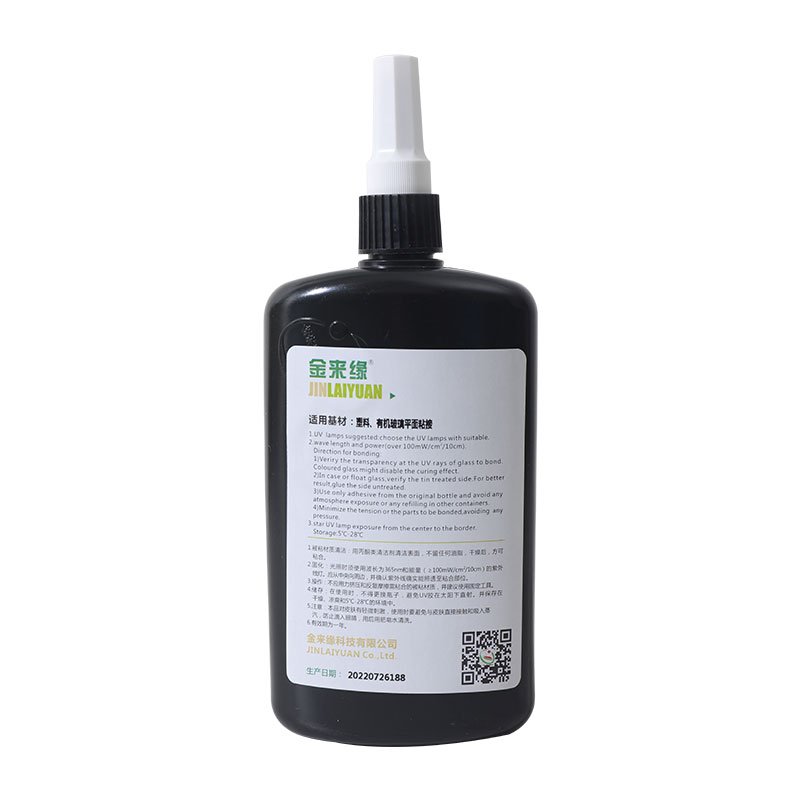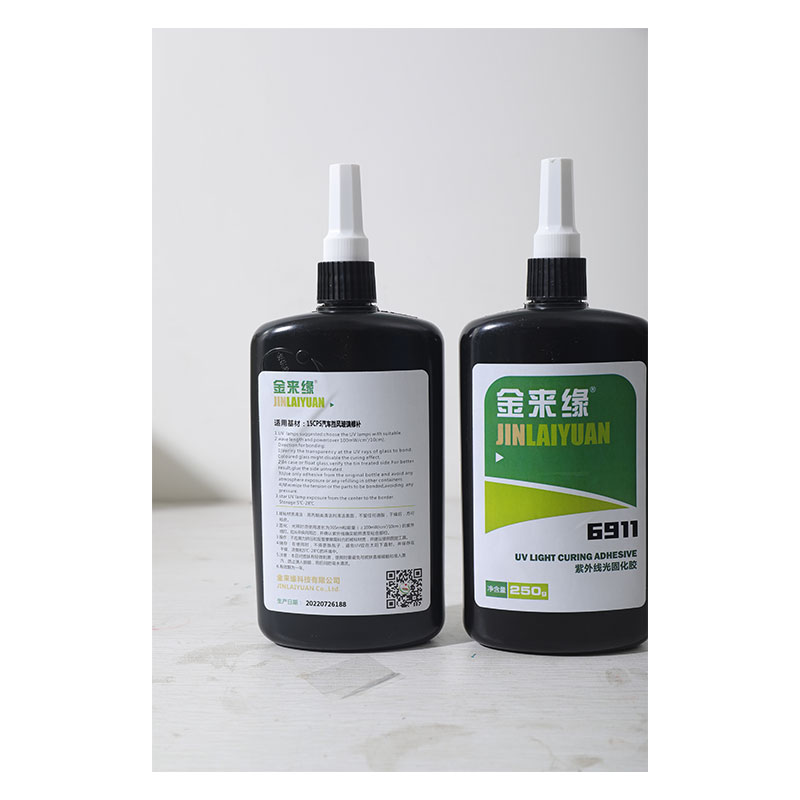 The scientific name of shadowless adhesive is uv curing adhesive, also known as uv adhesive, commonly known as shadowless adhesive or photosensitive adhesive. Shadowless adhesive is a type of adhesive that can be cured by ultraviolet light irradiation. It uses ultraviolet light with a wavelength range of 254-400nm, but the main wavelength of ultraviolet light for commonly used shadowless adhesive products is 365nm. The characteristic that distinguishes shadowless adhesive from other adhesives is that it does not contain 100% solid content of solvents and can be cured by ultraviolet light irradiation. At the same time, it has the advantages of environmental protection, low energy consumption, and improved productivity. The unique performance, design, and process of uv adhesive are integrated, and its advantages are as follows: 1. Cure according to demand: Uv adhesive is liquid before being exposed to ultraviolet light, and immediately cures after being exposed to light for a few seconds. There is sufficient time to allow the adhesive components to be positioned before curing, and the curing system determines the curing time. 2. Rapid curing: Uv adhesive achieves maximum production through efficient production rate, ensuring fast turnover and continuous production steps. 3. Optical transparency: Uv adhesive is suitable for bonding substrates with a smooth surface, greatly expanding the selection surface of the substrate. After bonding, it is transparent and traceless, with a high refractive index.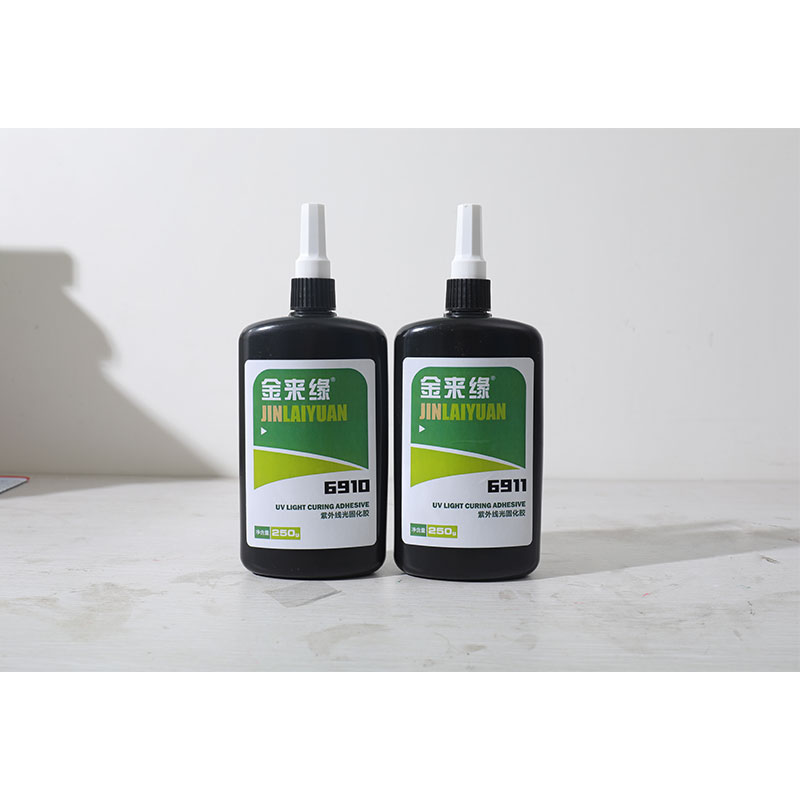 Sichuan jinlaiyuan technology co., ltd. Was established in chengdu, sichuan, the land of abundance in 2005. Jinlaiyuan company is mainly a comprehensive company integrating the research, development, production and sales of uv curing adhesives (uv adhesives/shadowless adhesives) and coatings. The quality of its uv curing products has reached the domestic advanced level, and some products can even completely replace imported products. Jinlaiyuan company has passed iso9001 certification, has an invention patent, four registered trademarks, and its products meet the requirements of rohs2.0.. With the development of domestic manufacturing industry, jinlaiyuan will provide targeted new product r&d and application. Jinlaiyuan people create first-class products with the entrepreneurial spirit of "professional, serious, responsible and innovative", and strive to meet the needs of customers. Serve the society with the cooperation concept of "sincere for you, golden for sharing", carry forward the spirit of the company as always, welcome people from all walks of life to write, call or visit the company, and is willing to work together with all sectors of society to create a better tomorrow.
Chen Kaihui
173346269@qq.com
Disclaimer: This article is reproduced from other media. The purpose of reprinting is to convey more information. It does not mean that this website agrees with its views and is responsible for its authenticity, and does not bear any legal responsibility. All resources on this site are collected on the Internet. The purpose of sharing is for everyone's learning and reference only. If there is copyright or intellectual property infringement, please leave us a message.