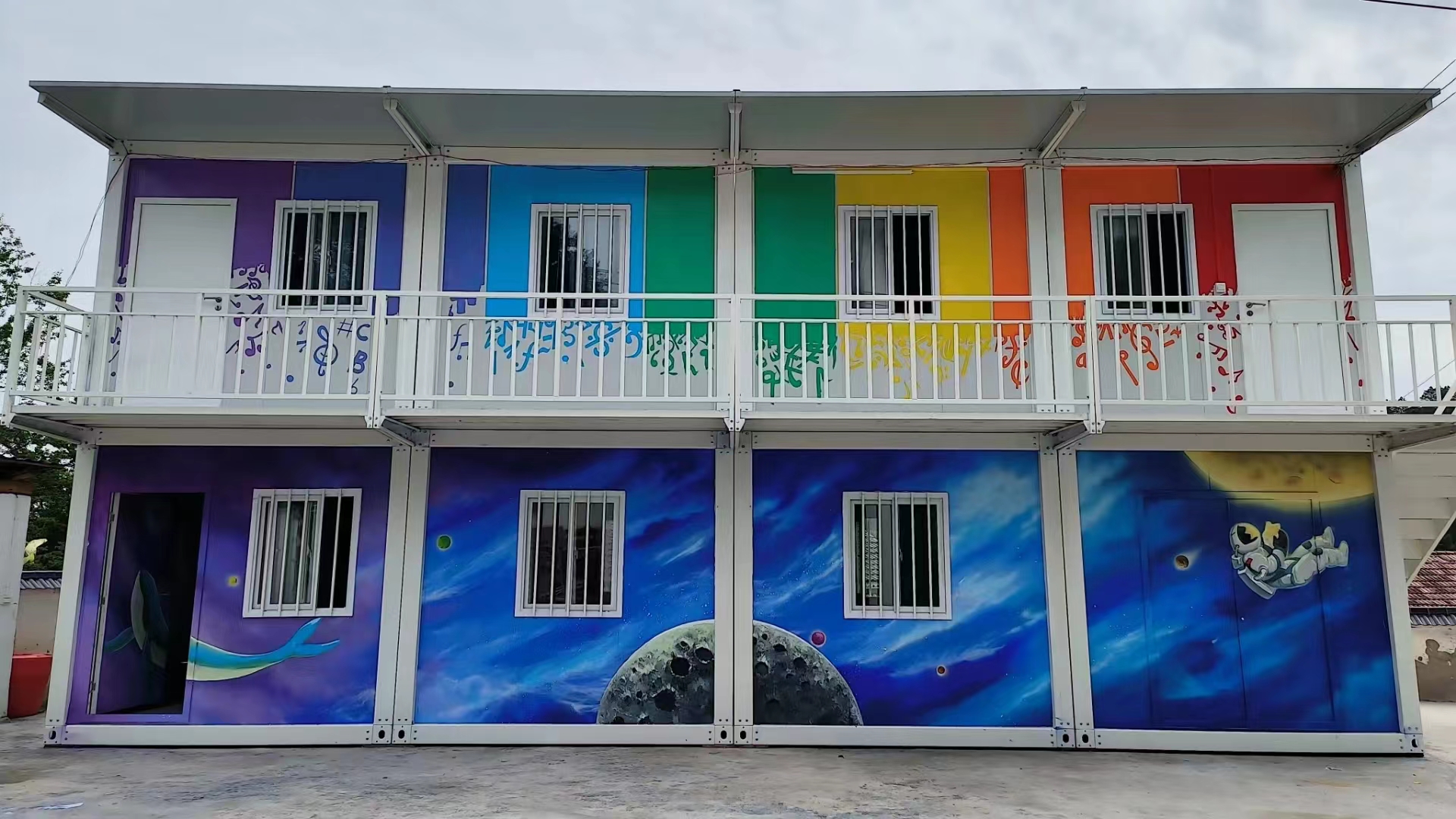 Collapsible container refers to the simple folding or decomposition of all the main parts of the container (side wall, end wall, box top, etc.), which can be easily reassembled when used again. Foldable containers can be stacked after unloading, and the number of empty containers carried by trucks, trains or freighters on the return trip will be tripled. Because of the complexity of the design, the unit price of folding containers has jumped from $4000, almost twice as expensive as ordinary containers. 10000 freighters of hundreds of shipping companies in the world carry more than 100 million containers every year. Because of the global trade imbalance, asia exports more goods than it imports, so 20% of the sea containers are empty containers, and the empty containers that are unloaded in the inland must also be transported back to the port by truck or train. The shipping industry spends considerable resources every year to deal with the problem of empty containers. If the cost of empty container transportation can be reduced, the profit rate will be increased, which is very important for the shipping industry, which loses about 20 billion dollars every year. Folding containers offer you unlimited possibilities during your travel. Whether in the suburbs or downtown areas of other cities. Many construction companies carry out construction in a designated area, and this long-term construction project requires the participation of a large number of construction workers. Folding containers are used as civil housing for construction workers. They not only complete the construction work quickly and efficiently in a limited time, but also have a very stable quality.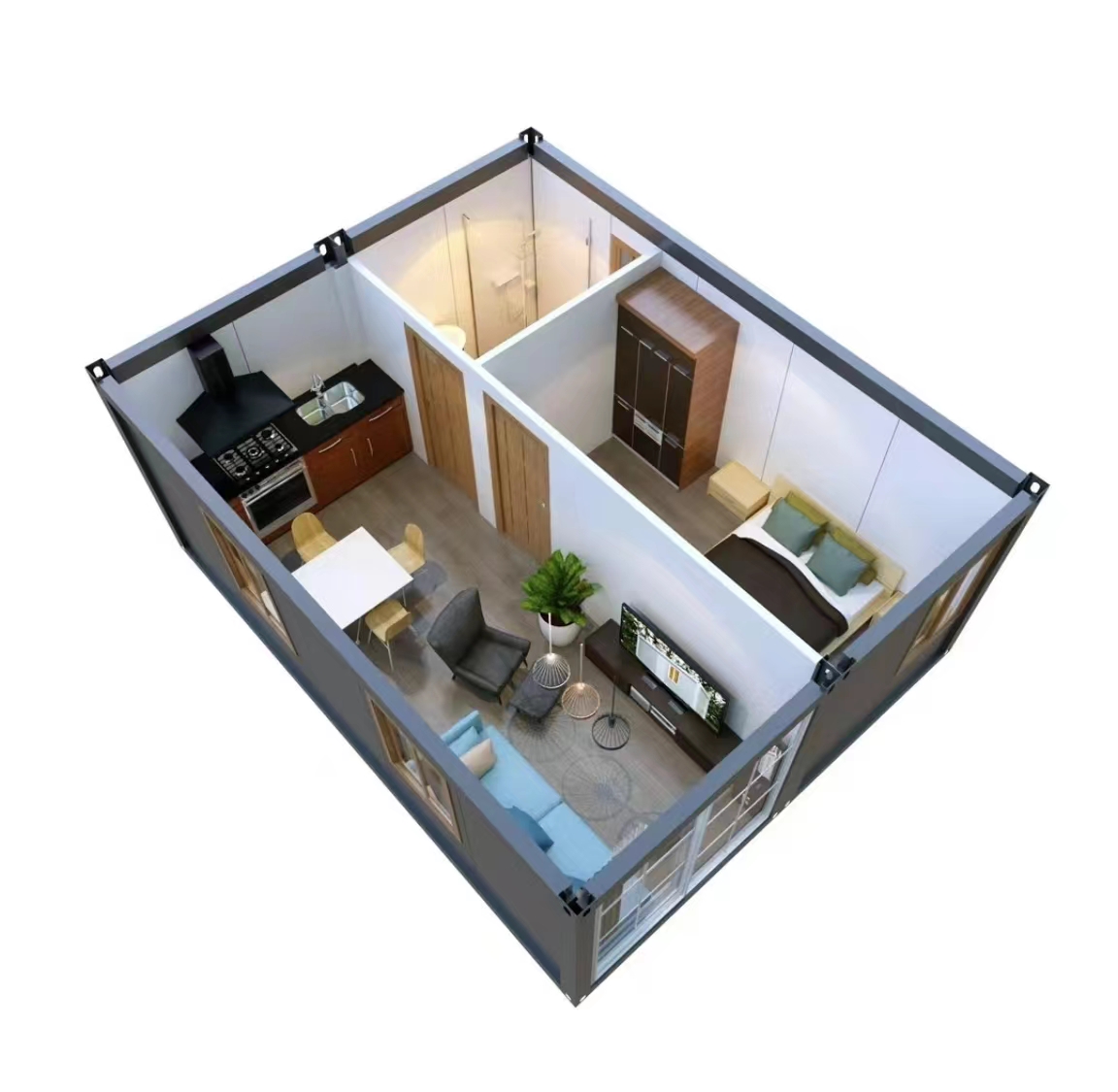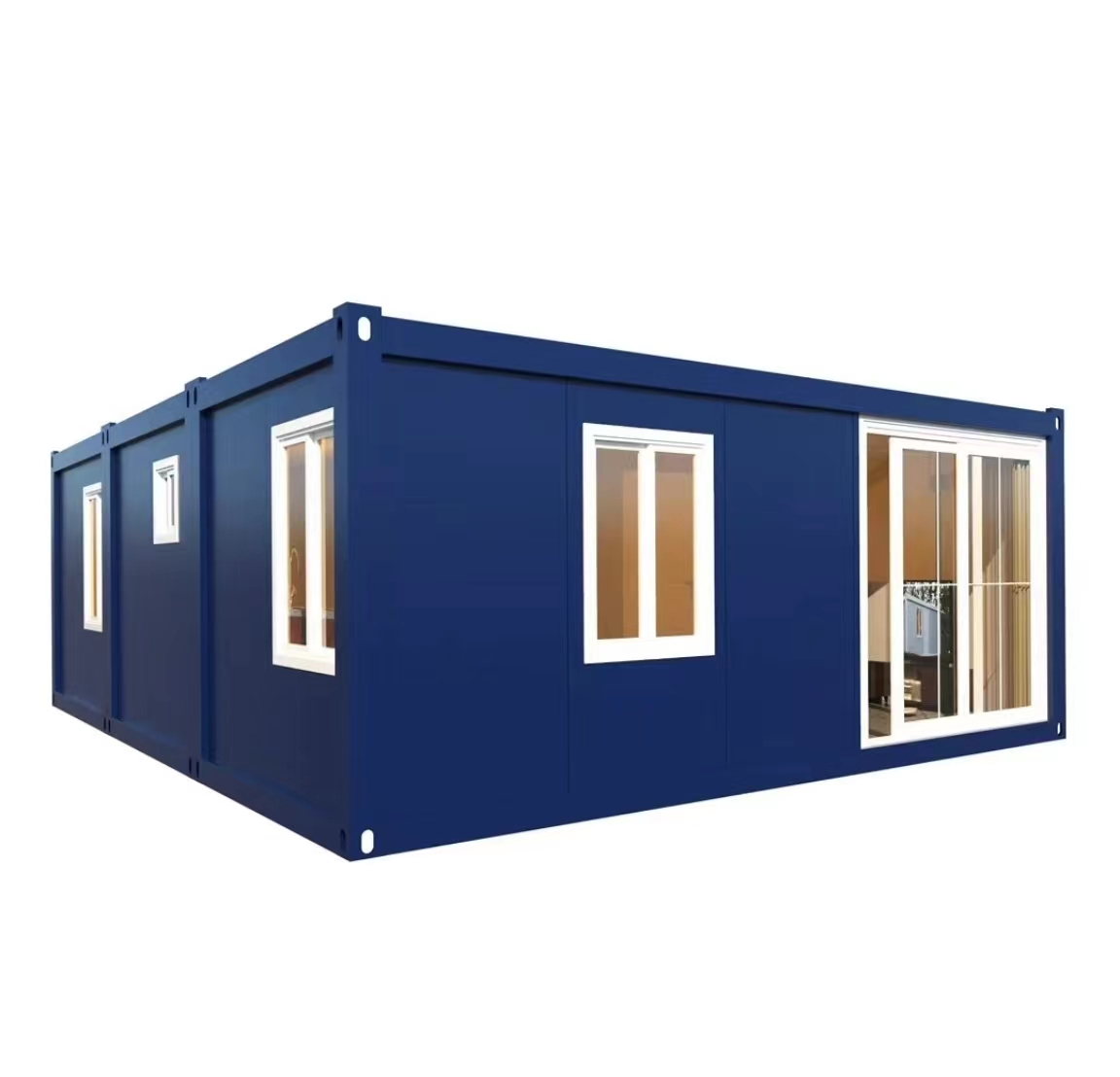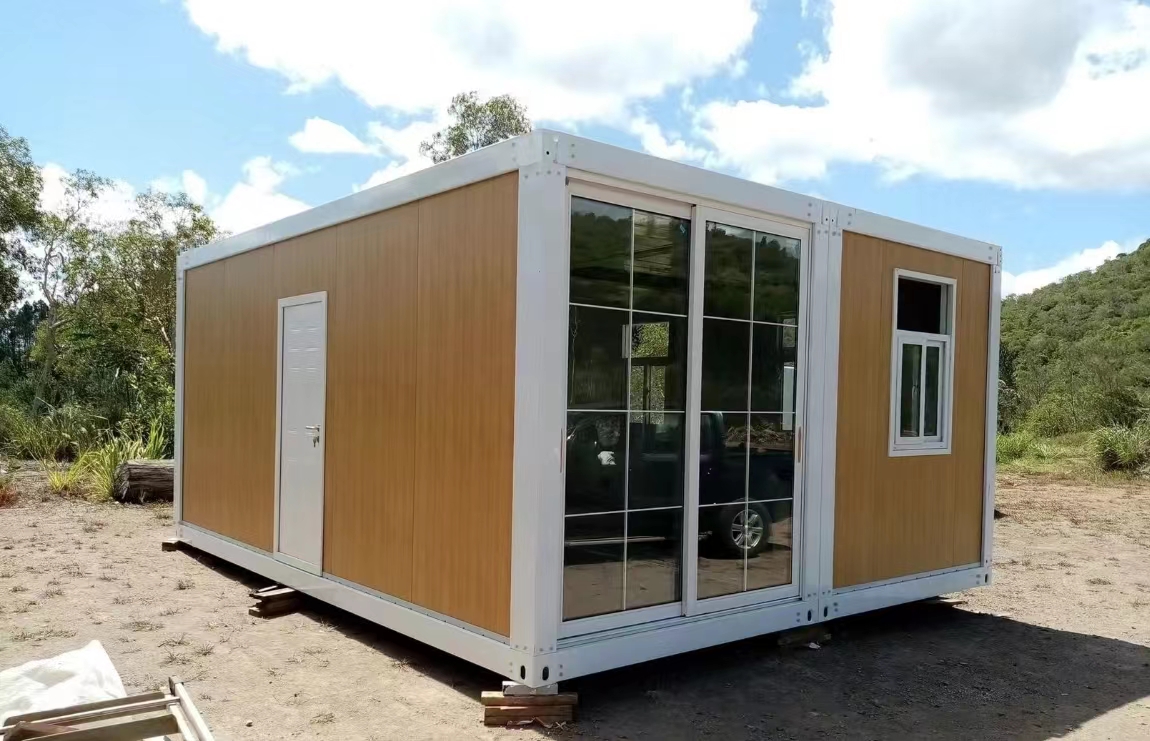 The collapsible container of equipment used for loading large quantities of goods can simply fold or disassemble all the main parts of the container (side wall, end wall, box top, etc.), and can be easily reassembled when used again. Cost reduction: 75%.
Features: There are many advantages in transportation. Each vehicle can transport 5-6 boxes, greatly saving freight. It is strong, beautiful and durable in terms of earthquake resistance, water resistance and wind resistance. The new firewall board material is used as the base material, the external hanging board and paint are used as the decorative materials, and the main components are connected by turning hinges, which can realize the convenience and rapidity of rapid folding.
In addition to heat resistance, cold resistance and seawater salt corrosion resistance, collapsible containers must also be able to withstand the rude treatment of terminal cranes. Because they will pile up to ten stories high on the ship, they must be able to withstand 350 tons of weight, and must comply with the standard operating system of the global highly automated terminal.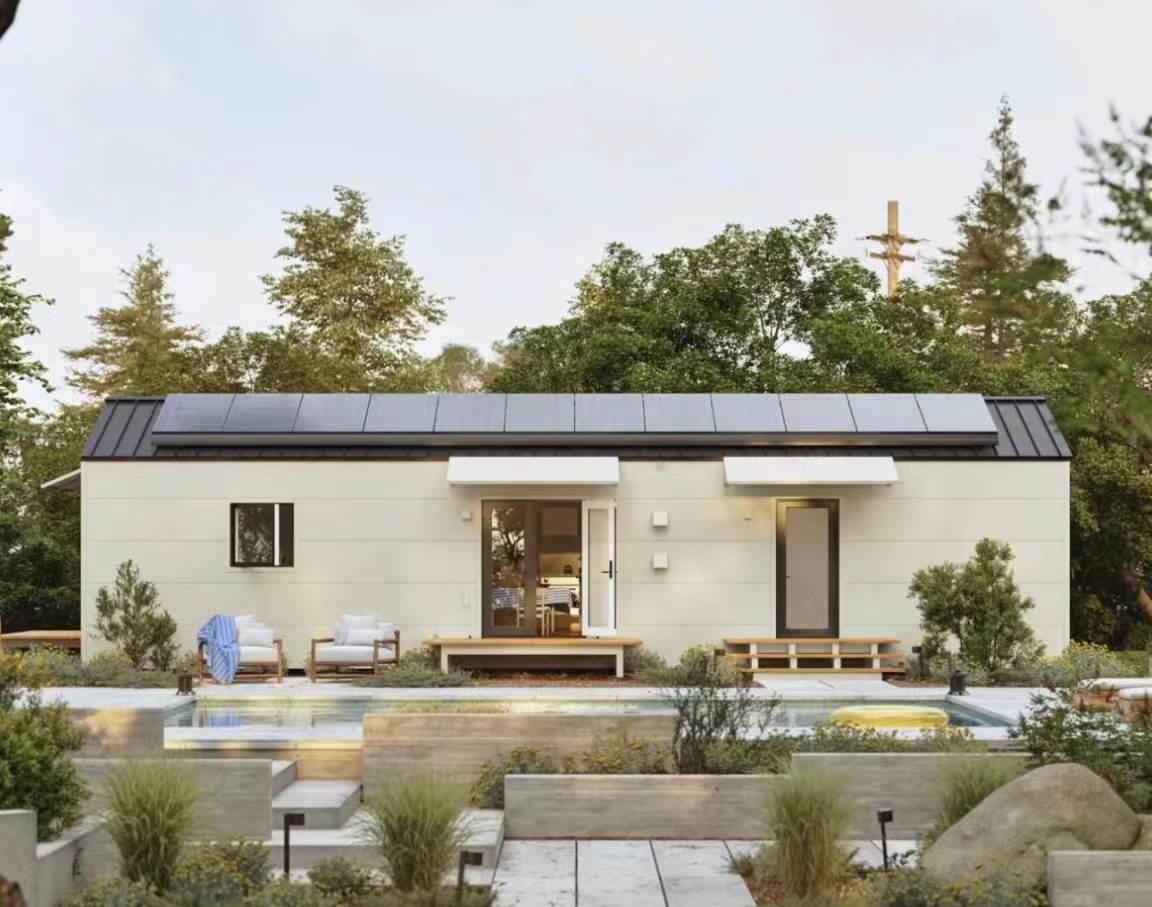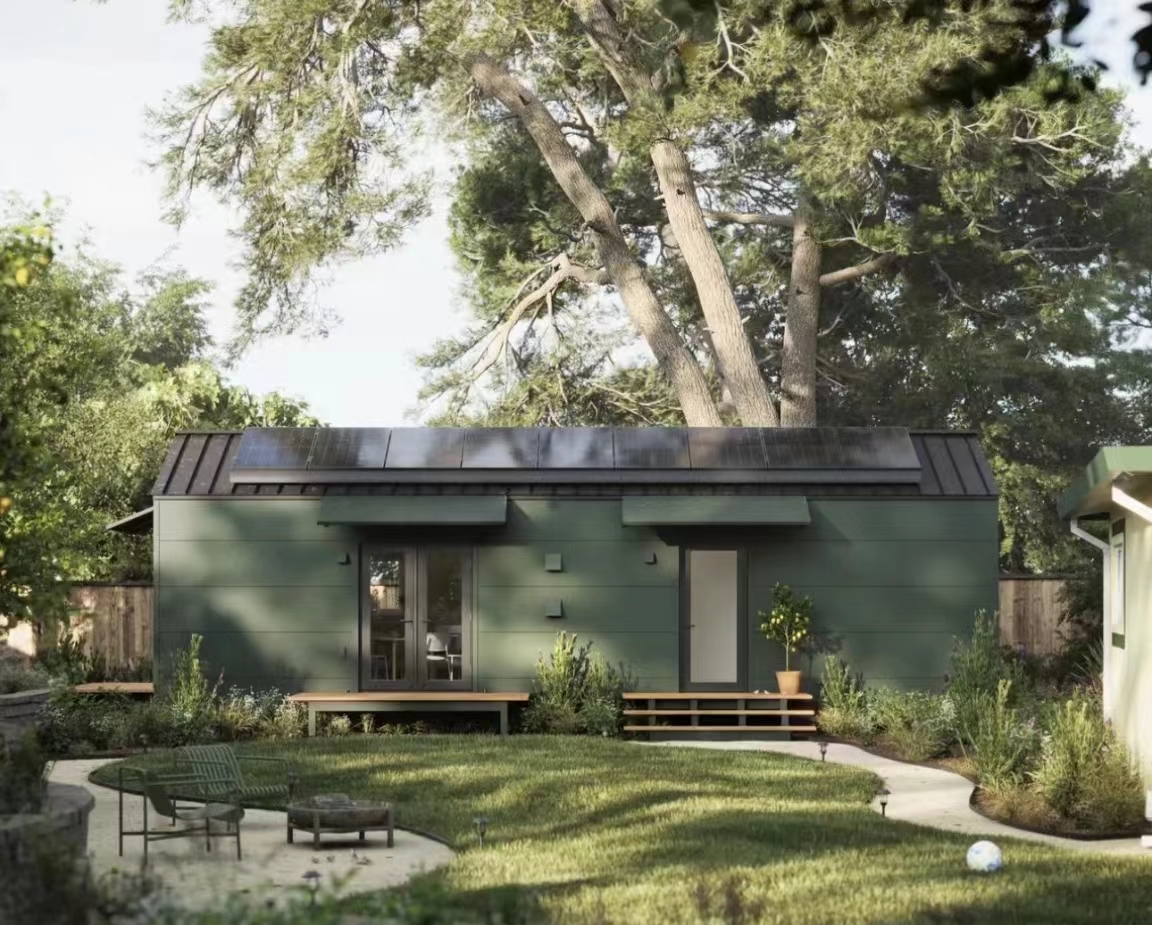 Sichuan shiyida construction engineering co., ltd., with a registered capital of 10 million yuan, has its production address at no. 7, section 1, sanya road, guanghan city, sichuan province. According to market demand, the company also has pixian shiyida activity board house business department and chengdu jinniu shiyida activity board house factory, which are specialized in the design, production and installation of light steel structures, activity board houses and container houses, with an annual production and installation capacity of 500000 yuan with an area of more than m2, container houses and prefabricated houses are highly praised by users in the market. They are also qualified suppliers of some cscec and china railway system units. The annual output value of cooperative supply of prefabricated houses and container houses is more than 10 million yuan.
The company has designers, constructors, safety officers, structural technicians and strong technical force. The activity rooms now available to the western market are complete in variety, convenient for disassembly and assembly, beautiful in shape, economical and environmentally friendly. This product is novel and unique, with a new sense of the times and new ideas, which can help you improve your corporate image.
The plank houses produced by the company include metal movable houses, container houses and sentry boxes, all of which are made of light steel as the skeleton, sandwich panels as the enclosure materials, and space combinations are made with standard modulus series. The components are connected by bolts, which can be easily and quickly assembled and disassembled. It is a finalized product that can be stored and reused for many times. It is widely used in temporary facilities, such as offices, dormitories, exhibition halls, shopping malls, villas, purification workshops, electric control rooms, sentry boxes, container houses, etc.
The company has a sound after-sales service system, a professional after-sales service team, tracking service, system numbering and special files for each user and each house. Provide customers with fast and convenient door-to-door service.
With the tenet of "survival based on quality and development based on reputation" and good after-sales service, our company provides customers with green environmental protection temporary construction series of products that can live comfortably and use satisfactorily. Shiyida is willing to work with new and old customers from all walks of life to create a pioneer of the times and build fine art works.
Zhan Youqing
2563446175@qq.com
Disclaimer: This article is reproduced from other media. The purpose of reprinting is to convey more information. It does not mean that this website agrees with its views and is responsible for its authenticity, and does not bear any legal responsibility. All resources on this site are collected on the Internet. The purpose of sharing is for everyone's learning and reference only. If there is copyright or intellectual property infringement, please leave us a message.